Begin your kite adventure because, it is the best sport in the world. During IKO I course you will learn basic information how to prepare equipment, safety systems and first piloting kite in the air. Every course in KiteStyle school follow International Kiteboarding Organization steps of learning program.
During IKO I discovery course you will learn:
IKO level I
A) S.E.A. (Site, Environment, Activity) Assessment, Holding, Carrying and Securing a Kite on Land, Kite set up
B) Safety Systems Use, Pre-Flight Check
C) Launching and Landing as an Assistant, First piloting and explore the Wind Window's Edge, Let Go of the Bar, Twist and Untwist the Lines
D) Flying One-Handed, Trim Discovery, Walking While Flying the Kite, Launching and Landing as a Pilot, Wind Window Theory
E) In flight Quick Release Activation, Self-Landing, Equipment Packing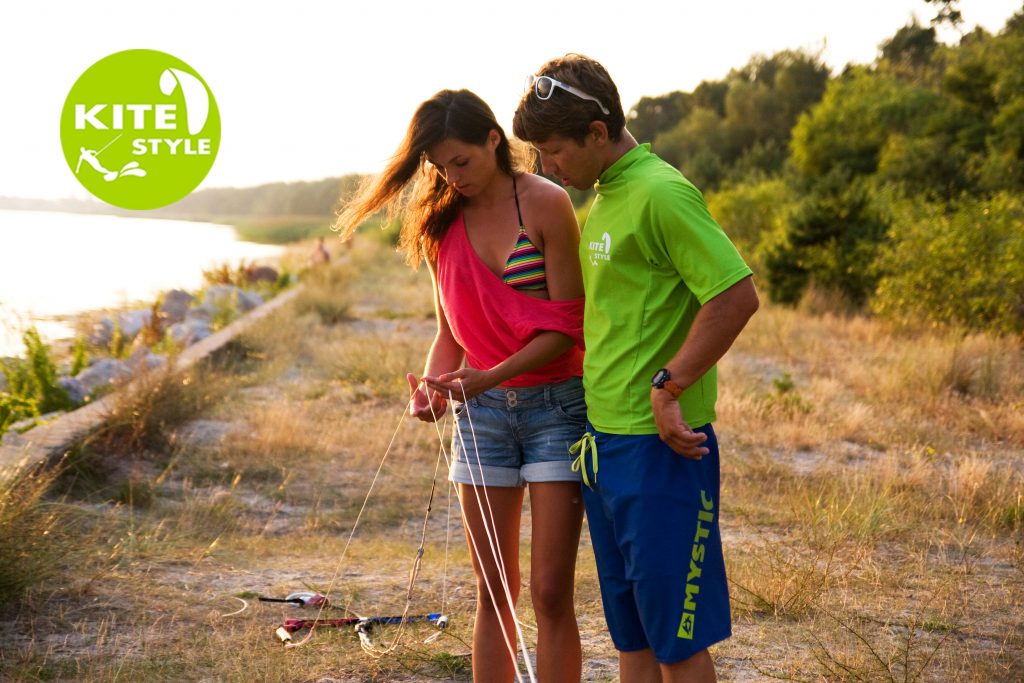 PRICES
INDIVIDUAL – 490zł /4h GROUP – 390zł/4h
Price includes all necessary equipment and warm wetsuit Mystic 5/4mm. After each course you will recive IKO licence with is recognizable all over the world.

*We kindly inform that when you buy any kite course in our school you don't buy level on IKO card but time with your instructor. During lesson he will follow your progress and on the end you will receive license with your real level to avoid danger situations in future. Description of IKO levels is the plan of your course step by step.