If you can already kitesurf, but only in easy conditions, or you had long brake - this offer it the best for you! Requirements to participate in this course: Be able to easy ride long tacks, and upwind riding. Your instructor will be kitesurfing together with you. I case of any problems he can help you find board, or come back safe to shore. Instructor can also give you a lot of details how to deal with waves and difficult shorebreak.
MAIN GOALS
- Learn how to deal with deep water and waves
- Kitesurfing in hard conditions - very strong wind
- Safety thanks to help of assurance
- Motorboat assurance if necessary
- Surfing on directional board (for volunteers)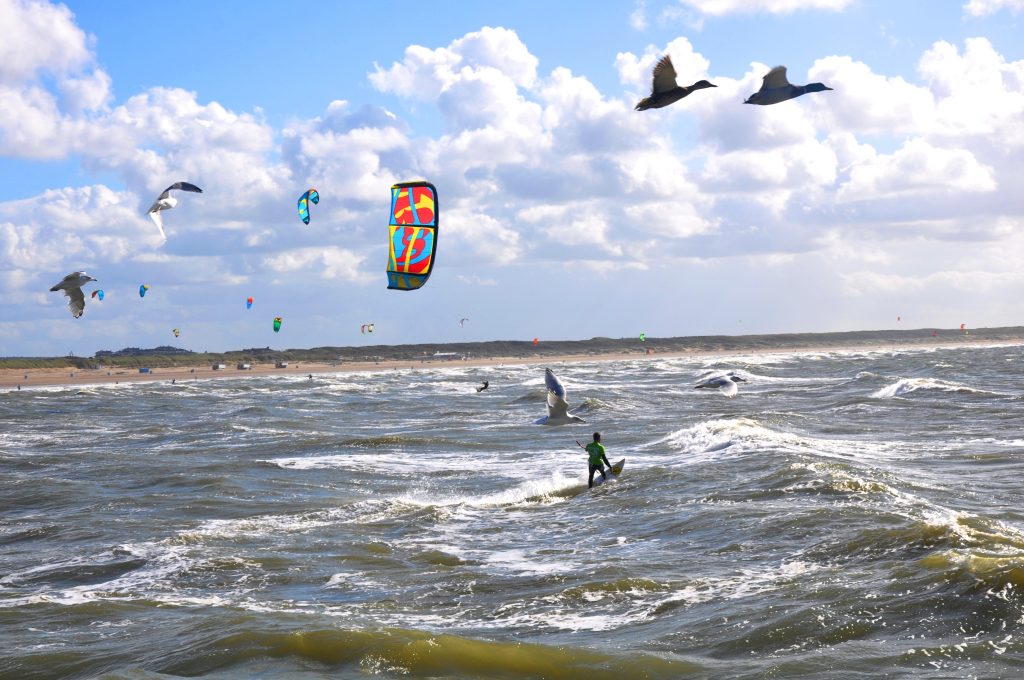 PRICES
INDIVIDUAL – 350zł /3h GROUP – 250zł/3h
Price includes all necessary equipment and warm wetsuit Mystic 5/4mm.